SPECIAL NEEDS NETWORK
The Go-to Organization
For Autism… Underserved Communities and Marginalized People.
Make a Donation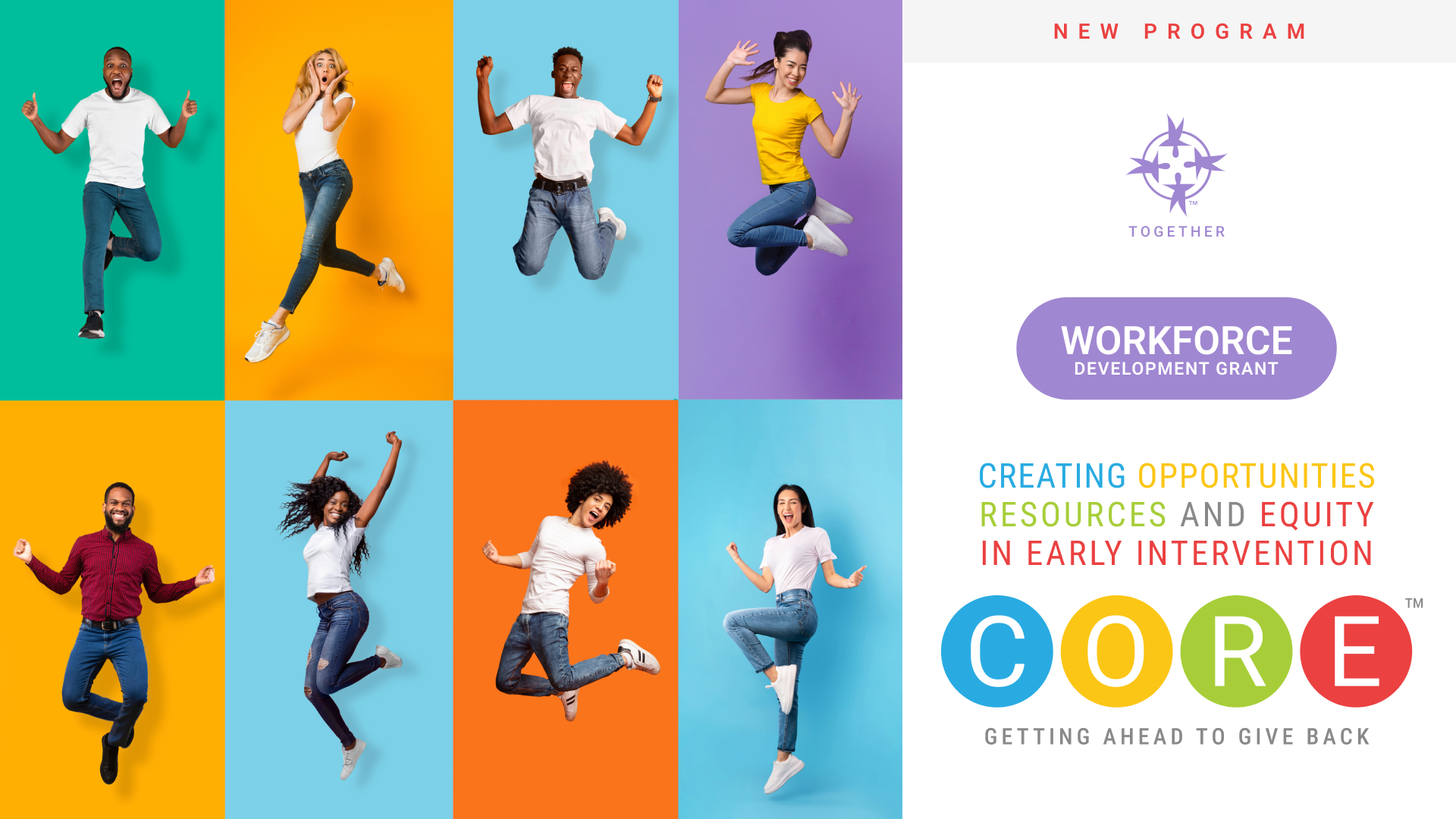 Calling all BIPOC College Students, Recent College Graduates and Clinicians.
We are looking for 200 ambitious individuals to become C.O.R.E. Fellows. Receive FREE cutting-edge, culturally sensitive and anti-bias training for early intervention providers. C.O.R.E. is here to help you discover your PASSION, your POWER and your PURPOSE. 
Gift of Hope
There are numerous ways that you can make a meaningful, lasting impact in our underserved communities of color this holiday season.
Thank you for continuing to support our work, as we continue working to support our children and families.
Special Needs Network remains a bright beacon for our families. 
Gift of Learning Essentials
$50 provides two backpacks full of essential school supplies for students in need.
GIFT of Early Intervention
$100 provides an extensive therapeutic assessment for an uninsured child.
$250 provides a month of fresh produce and groceries for a family facing food insecurity.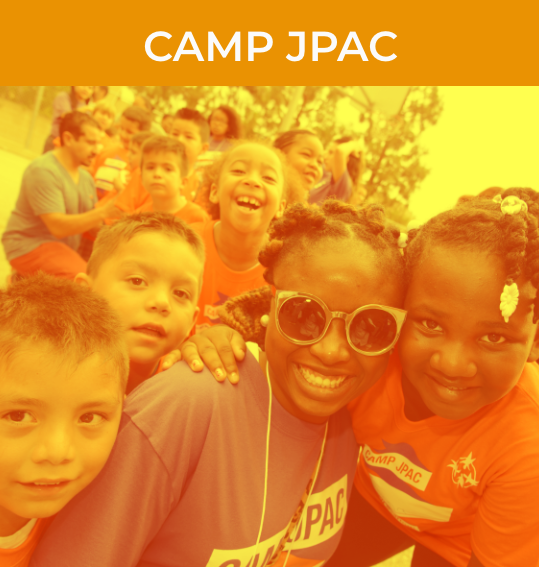 $500 sends a child to a week of sports, arts, and academic enrichment at Camp JPAC.
Leave your Legacy
Join our naming rights campaign as we mark the opening of the landmark Center for Autism and Developmental Disabilities on the campus of the new Martin Luther King, Jr. Community Hospital. 
Tie your name to the delivery of innovative services and resources in the heart of a neighborhood that has endured some of the deepest disparities in care.
Their lives could be your legacy.
Values Statement
Special Needs Network, Inc. (SNN) is a nonprofit grassroots organization responding to the crisis of autism and other developmental disabilities in underserved communities. We recognize the intersectionality of individuals with disabilities and that their fight for disability rights is inextricably tied to the fight for racial justice and the civil rights of all people. 
A Word
From Our President
"It is the men and women that I am privileged to work with at Special Needs Network and those whom I serve with on the Board of Directors of this organization do each and every day for the most vulnerable children in our society. And for this I am grateful and filled with hope that not only my son, but the thousands of kids like him across this nation, will continue to grow, thrive, and live their best lives. "
PROGRAMS
Our long list of programs and campaigns address issues from both a top-down approach – by changing government legislation; and bottom-up – by collaborating directly with parents, caretakers, and healthcare professionals who work with children with developmental disabilities.
SNNABA
SNNABA provides direct therapy in a one-to-one setting, delivered by highly-skilled, experienced and culturally competent clinical staff. During individualized therapy sessions, behavior-based principles and naturalistic teaching strategies are used to target maladaptive behaviors and increase functional skills with the goal of improving the child's and family's quality of life. Families can access services through regional center funding, private health insurance and Medi-Cal. 
Date: Saturdays, January 21 + February 4 / 11 / 18
Time: 10:00 am PST
Location: Virtual (Zoom) 
Save the Date
Date: Sunday, May 21, 2023
Time: 12:30 pm
Location: The Beverly Hilton Hotel
15 Years of BREAKING GLASS CEILINGS and Honoring Powerful Women  
Date: Sunday, December 18, 2022
Time: 11:00 am-2:00 pm
Location: Leimert Park
3333 W. 43rd Place, Los Angeles, CA 90008 (Street Parking)
FOOD + TOY GIVE-AWAY
While supplies last. 
Date: Thursday, November 17th, 2022
Time: 6:30 pm
Location: The Beehive
1000 E 60th St, Los Angeles, CA 90001
Enjoy an enchanting evening of jazz and philanthropy on historic Central Avenue at the unique OZ complex that is transforming South Los Angeles neighborhoods and the economy.
"31st Empowerment Congress Summit"
8:00 am – 2:00 pm
Location: 1731 E. 120th St.
Los Angeles, CA 90059
Event Info
The 31st Annual Empowerment Congress Summit will feature four (4) workshops designed to critically engage constituents and stakeholders in critical conversations around inclusive leadership, financial empowerment, charter reform, and homelessness. Participants are encouraged to attend one of the workshops to share their voices.
Click Here for More Information
If you have questions, Please contact Mary Lee via eMail: mary@snnla.org or Call: 323.338.9161
"MLK Day of Service Community Connection Marketplace"
10:00 am – 2:00 pm 
Location: 3650 West Martin Luther King, Jr. Blvd.
Visit the SNN Booth
Event Info
Ignited Light, in partnership with the Baldwin Hills Crenshaw Plaza, Holman United Methodist Church, Community Build, CRSSLA, the Los Angeles Sentinel, the Crenshaw Chamber of Commerce, TEDxCrenshaw, the AIDS Healthcare Foundation, BLACC, and local Los Angeles proper businesses will provide free COVID testing, drive-through food distribution, and HIV/AIDS and STD testing to greater Los Angeles area residence.
Click Here For More Information
If you have questions, Please contact Mary Lee via eMail: Mary@snnla.org or Call: 323.338.9161
"IACC Full Committee Meeting" 
10:00 am EST
Location: Virtual
President Areva will be giving testimony at this Federal hearing
Event Info
The purpose of the IACC meeting is to discuss business, agency updates, and issues related to autism spectrum disorder (ASD) research and services activities. The meeting will be held virtually and is open to the public.
If you have questions, Please contact Connie Chavarria via eMail: connie@snnla.org or Call: 818.470.7929
"SNN Women's Round Table Monthly Kickoff"
11:00 am – 12:00 pm PST
Location: Online (zoom)
Calling all Women!
Event Info
Self-Care in the New Year w/ Coach CJ | What is this badass group? During the pandemic, our true leader Areva Martin wanted to create something for the women at SNN. Women are facing some unique challenges during the pandemic and Areva wanted to create a space where we can come together and discuss those challenges as well as provide mentorship opportunities. We meet once a month anywhere from an hour to an hour 1/2. This is a collaborative effort as well as a team-building and leadership exercise.
If you have questions, Please contact Connie Chavarria via eMail: Connie@snnla.org or Call: 818.470.7929
"Stepping Stones | Parent Advocacy Mentor Training | Cohort (6) "
10:00 am – 12:00 pm PST
Location: Online (zoom)
Session 1 of 4 
Event Info
It's never too early to get services for your special needs child Delays in diagnosis and services can be harmful to a baby or toddler with special needs. For African-American children that delay can be up to three years. It doesn't have to be that way. We can help you access critical services and show you how to become your child's best advocate.
If you have questions, Please contact Mary Lee via eMail: Mary@snnla.org or Call: 323.338.9161
"Wellness Saturday" 
11:30 am – 12:30
Location: 3650 West Martin Luther King, Jr. Blvd.  (The Bridge, Level 2)
Self – Care in the New Year. In-Person Workout
Event Info
Community + Health + Wellness
Special Needs Network Community Workout 
Click Here for More Information
If you have questions, Please contact Connie Chavarria via eMail: connie@snnla.org or Call: 818.470.7929
Testimonials
Meet Michelle Baylor
Michelle was introduced to Special Needs Network, Inc. in 2013 through the PAM program, and now she is one of our most involved Parent Advocate and Volunteer.
You are not alone
Your child  has just received a diagnosis of autism, you are probably feeling completely overwhelmed. It is never easy to learn that someone you love has a serious health or developmental condition. Nothing is quite the same after the diagnosis comes in from the doctor. Many families report mixed feelings of sadness and relief when their child is diagnosed. You may also feel relieved to know that the concerns you have had for your child are valid. An entire world changes just at the diagnosis, but there is hope for both the parents and the child.
Join our network
We are more than an organization that provides health resources. we are support group …we are a family. Parent's that engage with special needs network and our programs become the living breathing resources for the parent's that follow. We are strong alone, but a force together. 
Become and advocate
Our parent advocates participate in a wide-range of legislative advocacy campaigns and community and faith-based events throughout the state. Our "boots on the grounds" approach to community organizing helps to promote and support a wide-range of social justice issues and causes.   Our Advocacy Teams launch and participate in grassroots policy advocacy campaigns and conduct activities such as townhall meetings, community forums, letter writing campaigns, press conferences and social media campaigns.
Parent Advisory Council PAC
Parents are our greatest resource, and SNN's Parent Advisory Council provides our organization, partners, and policymakers with critical advice and counsel on issues related to children, teens, and adults with a range of special needs. 
Get In Touch
Location: 4401 Crenshaw Blvd. Los Angeles, CA 90043
Telephone: (323) 291-7100
Email: info@specialneedsnetwork.org
School Hours: M-F: 8am – 5pm
Press Releases + Statements
SNN serves as a link between families of children with autism and other developmental disabilities, underserved communities and the governmental institutions which often fail. 
The distressing new findings by Rutgers University researchers that autism rates have tripled over the past 16 years are made far grimmer by their conclusion that, once again, children in underserved communities are not getting the same access to resources as their...
Did You Know…
1. Inequitable access to developmental services through California's regional center system continues to plague communities of color?
2. California spent $66 million on programs intended to reduce racial disparities and little has changed?
These disparities don't have to exist
Celebrating World Autism Acceptance Month
 In Celebration of the individuals and families living with Autism 
Celebrating Women's History Month
 In Celebration of the Vital Role of Women in American History
Kevin Hart Picks Up Shopping Spree Tab for Special Needs Kids
One of Hollywood's biggest stars teamed up with America's largest brick-and-mortar retailer to spread joy this holiday season.
Kevin Hart and Sam's Club are all in for a special L.A. nonprofit.